Item is: In Stock, Call for PREMIUM Pricing
TD-50KV: V-Pro® Series

FREE SHIPPING TO THE LOWER 48 STATES and NO Sales Tax Collected (except in CA).
Plus, we will BEAT, not match, any other authorized dealer's price on brand new Roland V-drums or V-drum bundles!
YOU Always WIN buying from US!
Elevated Audio is the LARGEST independent V-Drum dealer in California. Give us a call and you'll know why!
V-Drums Redefined: Ultimate Expression for Pro Performance and Studio Sessions
(Video shows optional KD-220-BC bass drum which isn't included with a standard TD-50KV. However, it is an option you may select at checkout, called a TD-50KVX)
As an ambitious pro drummer, you know that anything less than the ultimate sound and feel will hold you back. Introducing the new Roland TD-50KV—the flagship release in our acclaimed V-Drums range, created for top-flight live performance, intense practice sessions, and eclectic studio work. Built on the foundation of the new TD-50 module with Prismatic Sound Modeling, this electronic kit delivers Roland's most impressive and wide-ranging sounds yet. The advanced processor is complemented by newly developed snare and ride pads, which feature multi-element sensor systems and high-speed digital communication with the module. The kit also includes top-line tom, crash, and hi-hat pads, and the module provides deep editing features and flexible connectivity to put you in charge. Offering supreme playability and unmatched expression, the TD-50KV is the new pro standard in electronic drums.
•Flagship electronic kit with ultimate expression
•TD-50 module with Prismatic Sound Modeling and all-new onboard sounds
•Newly developed 14-inch PD-140DS digital snare with a high-resolution multi-sensor system for unparalleled dynamics and accurate positional detection
•New 18-inch CY-18DR digital ride provides accurate positional sensing and improved dynamics using an innovative multi-sensor system
•Additional cymbal pads include VH-13 V-Hi-Hat, CY-14C crash, and CY-15R crash/ride
•One PD-108-BC rack tom pad and two PD-128-BC floor tom pads
•KD-140-BC Kick Trigger Pedal
•Play your own WAV samples via an SD card
•USB 10-channel audio out for multi-track recording through a single USB cable
•Stereo XLR master output and eight TRS direct outs provide balanced connections to a PA
•Metronome with Quiet Count plus audio recording/playback functions for practice
•Large MDS-50KV drum stand
Dynamic Prismatic Sound Modeling Brings Your Drumming to Life
Great drummers demand great performance, and at the heart of the Roland TD-50KV, you'll find the TD-50—a powerful new sound module whose original Prismatic Sound Modeling technology means that every element of your playing style is caught and conveyed in thrilling detail. Working alongside the TD-50KV's newly developed snare and ride cymbal pads—which feature our most advanced trigger-sensing technology yet—the TD-50's high-resolution processing gives you the most lifelike, resonant, and expressive sounds you'll hear from an electronic kit.
Customize Your Sound for Live Sessions and Studio Work
A variety of musical scenarios are no problem with the TD-50, which offers a choice of onboard kits to suit every session. This advanced module also supports deep sound customization, including basic adjustment of heads and shells, layering of internal and user samples, and adjustment of overhead mics and ambience. For tailored performance, a compressor and three-band EQ can be controlled for each pad individually, while three independent multi-effect sections let you treat specific drums with 30 effect types such as delay, flanger, saturator, and many others. The two-band multi-compressor and four-band equalizer on the output let you change the overall dynamics and tonal balance, depending on whether you're in the studio or on stage. And with the new Snapshot feature, you can quickly assess and compare any edits to your sounds before making permanent changes.
Play Genuine Snare Techniques with the New 14-inch PD-140DS
Working alongside the TD-50 sound module is the PD-140DS digital snare pad, which brings a new level of expression to your snare work. A brand-new, three-layer mesh head is fitted to a standard size 14-inch shell, providing natural rebound and feel that's instantly familiar to play. And now, thanks to Roland's newly developed multi-element sensor system, your strokes across every area of the pad are more closely detected, and your playing dynamics captured in minute detail. In addition, traditional cross stick technique is automatically detected as the pad senses your hand and adjusts accordingly. With the unmatched response of the PD-140DS, every snare nuance is natural, detailed, and bursting with character.
Express Yourself with Larger Cymbals, Including the New CY-18DR Ride
Cymbal choice is a serious business, and the new TD-50KV includes some of the best. It features larger crash cymbals (CY-14C and CY-15R) than its TD-50K sister kit, and expressive players will also benefit from the new CY-18DR V-Cymbal Ride. With its regular 18-inch size and familiar motion during performance, this new digital cymbal fits seamlessly into your kit. Meanwhile, the high-resolution, multi-sensor system within the cymbal pad continuously detects every stroke from edge to bell, working alongside the TD-50 module for dynamics and response that have never before been heard from a cymbal pad. Put the CY-18DR through its paces with techniques from cymbal legato to soft bell strokes and hear the detail for yourself. You can even mute the bow with a finger touch!
VH-13 V-Hi-Hat with Advanced Motion Sensor for Natural Hi-Hat Response
The VH-13 hi-hat offers a two-piece structure with top and bottom cymbal pads for a natural playing feel. It also features advanced motion sensor and triggering technologies for authentic response, with smooth open-to-closed control. Just like an acoustic hi-hat, you can alter the closed tone by pressing harder on the pedal, and play foot splashes as well.
Play with Your Own WAV Files and Record Easily to a DAW
As a creative drummer, you'll love the TD-50KV's open-ended connectivity, which lets inspiration flow in both directions. Using the module's SD card slot, it's easy to trigger your own WAV files using any of the TD-50KV's drum pads, and you can loop or layer them alongside the internal sounds while controlling volume and tone via the TD-50's front panel. When you write a great groove, simply connect the TD-50 module to a computer via USB for multi-track recording direct to your favorite DAW. Up to 10 channels can be recorded separately, then easily edited for tone color and more. There's even a choice of audio sampling formats: 48 kHz, 96 kHz, and the standard 44.1kHz.
Hit the Stage Faster with Balanced Connections to a PA
If you play live every night, the TD-50KV will help avoid the time and effort of a lengthy setup. The TD-50 is the first V-Drums module to feature an XLR stereo master out and eight TRS direct outs, allowing for a balanced connection to a PA system. Assigning a pad to any of the individual outputs is simple, while convenient master/headphones volume controls and group faders balance the output levels instantly. You can also assign the volume to control headphones only, perfect for adjusting the monitor level without affecting the PA signal.
Practice Features to Develop Your Technique
The TD-50KV is the choice for serious drummers, but there's always room for improvement. This new kit doesn't just let your drum technique shine; it actively improves it too, offering onboard features that help you get the best from practice sessions. Whether you lock down your timing with the Quiet Count function or play along to backing tracks via the SD card slot, it's easy to get inspired, even when you're practicing alone.
Kit configuration-
Drum sound module: TD-50 x 1
V-Pad DIGITAL Snare: PD-140DS x 1
V-Pad (Tom 1): PD-108-BC x 1
V-Pad (Tom 3, Tom 4): PD-128-BC x 2
V-Hi-Hat: VH-13 x 1
V-Cymbal Crash: CY-14C x 1
V-Cymbal Ride (Crash): CY-15R x 1
V-Cymbal DIGITAL Ride: CY-18DR x 1
V-Kick: KD-140-BC x 1
Drum Stand: MDS-50KV x 1
Extra trigger input jack-
5 (TOM 2, AUX 1–AUX 4)
Accessories-
Setup guide
Drum stick holder
Options (sold separately)-
Cymbal mount: MDY series
Pad mount: MDH series
Personal drum monitor: PM-10
V-Drums accessory package: DAP-3X
V-Drums mat: TDM-20
*Kick pedal, snare stand, hi-hat stand, and drum throne are not included.
Size (With using KD-140 and MDS-50KV, including sound module, cymbals, and *drum throne)-
Width- 1,650 mm Or 65 inches
Depth- 1,450 mm Or 57-1/8 inches
Height- 1,250 mm Or 49-1/4 inches
Weight (including KD-140 and MDS-50KV)-
55 kg Or 121 lbs. 5 oz.

MDH-25
Pad Mount
Tom mount for MDS-25 (shown above).

MDH-12
Pad Mount
Rock-solid pad mount compatible with all Roland MDS-series drum-rack hardware (shown above).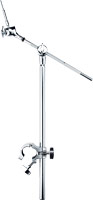 MDY-25
Cymbal Mount
Cymbal mount for the MDS-25 (shown above).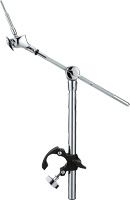 MDY-12
Cymbal Mount
Cymbal mount with a flexible ball-clamp and foldable boom arm that's compatible with all Roland MDS-series drum-rack hardware (shown above).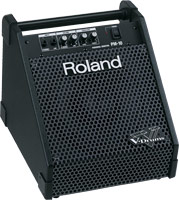 PM-10
Personal Monitor Amplifier
Designed as a portable companion for Roland's V-Drums, the new PM-10 is equipped with a 30-watt amplifier and a 10" 2-way coaxial speaker (shown above).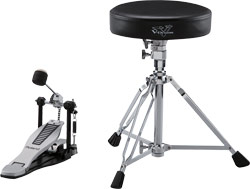 DAP-3X
V-Drums Accessory Package
A handy drum accessory package for entry-level drummers (shown above).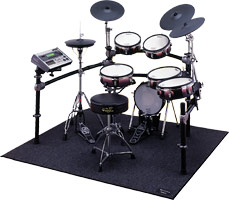 TDM-20/-10
V-Drums Mats
Heavy-duty drum mats with the Roland V-Drums logo (shown above).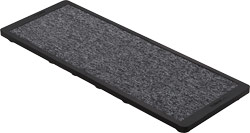 NE-10
Noise Eater
Highly effective sound isolation board designed specifically for use with V-Drums kick pads/pedals and hi-hat control pedals (shown above).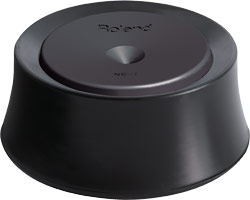 NE-1
Noise Eater
Highly effective sound isolation foot designed to be used with a kick pad and hi-hat stand in a V-Drums set (shown above).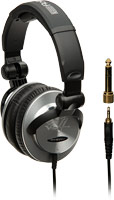 RH-300V
V-Drums Headphones
Optimized for personal monitoring while playing V-Drums, RH-300V headphones deliver accurate, punchy sound that inspires (shown above).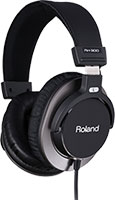 RH-300
Stereo Headphones
Roland's top-of-the-line headphones (shown above).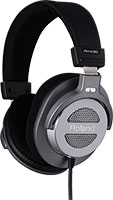 RH-A30
Open Air Headphones
Professional studio headphones with open air design (shown above).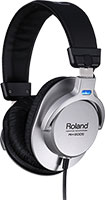 RH-200S
Stereo Headphones
Offer the clarity, sonic accuracy, and comfort needed for mixing and silent practice (shown above).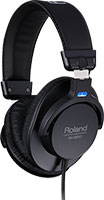 RH-200
Headphones
Comfortable and accurate headphones for superior monitoring (shown above).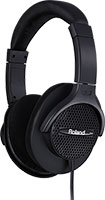 RH-A7
Monitor Headphones
Comfortable and lightweight open-air headphones optimized for digital pianos (shown above).

M-UF2G
2 GB USB Flash Memory
High-quality 2GB USB memory key that's compatible with the high-speed USB (USB 2.0) specification (shown above).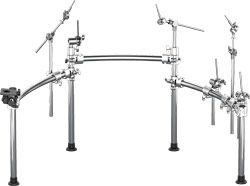 MDS-50KV
Drum Stand
Premium Compact Rack Stand Designed for TD-50KV V-Drums (shown above).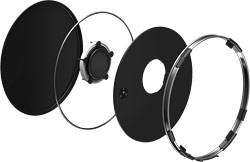 KD-A22
Kick Drum Converter
Convert Your 22-Inch Acoustic Kick Drum into a Trigger for V-Drums Modules (shown above).